Washington Water Trust was founded in 1998 to forge a new path for restoring water to local rivers and streams. More than 25 years and hundreds of water transactions later, our collaborative approach continues delivering incredible results!
Our 2022 Annual Report showcases some of our recent successes. From developing innovative new water sources around streams like Mill Creek to restoring significant flows in Icicle Creek, 2022 kept our team busy across the state. Explore the report and get current on Washington Water Trust!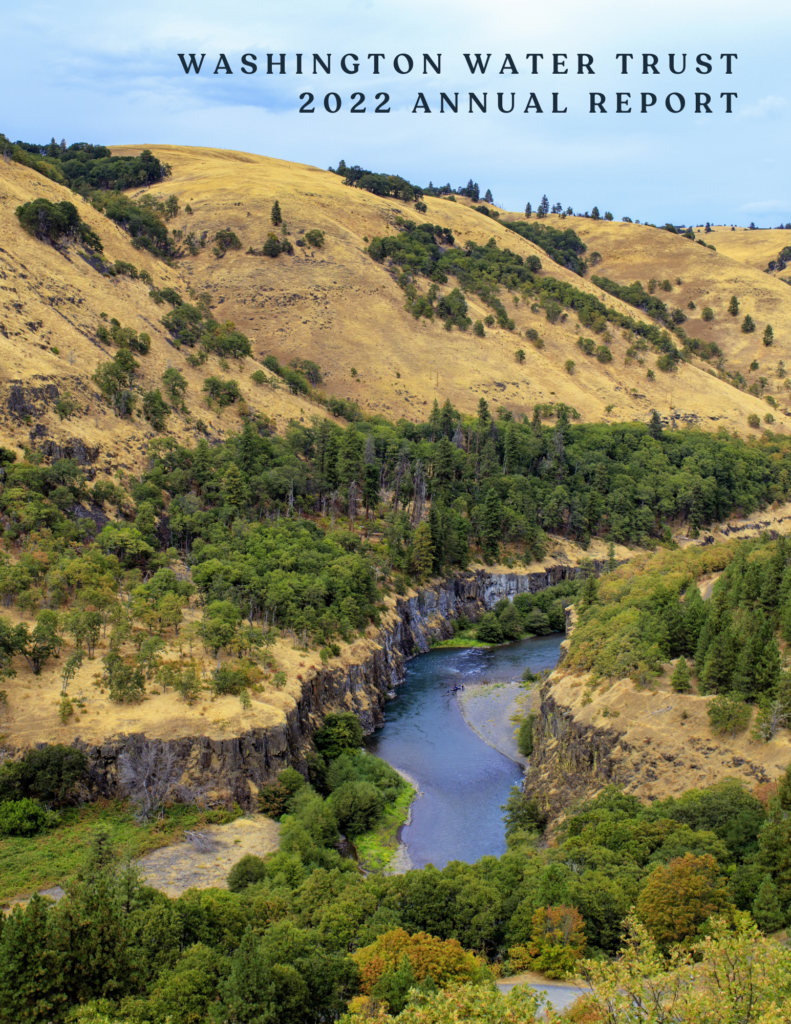 If you'd like to help us celebrate 25 years of restoring rivers and streams, please make a tax-deductible gift in support of our science-based work today. Together, we'll keep crafting smart, sustainable solutions to Washington's freshwater challenges!