Author: James Kraft, Executive Director
Today, I am eager to tell you about Tida Rau, our Sustainable Waters Intern from The Bill Lane Center for the American West at Stanford University, who was nothing short of phenomenal in her role. A member of the Yakama and Lummi nations, Tida possesses a rare fusion of academic prowess and deep cultural understanding. Remarkable individuals like Tida are who will guide us on the path to a sustainable water future.
Nurturing the Seed: Building Skills
The first phase of Tida's Washington Water Trust (WWT) internship was dedicated to skill-building with our project managers. From learning about water rights (both surface and groundwater) to using ARC GIS mapping technology, her preparation laid the groundwork for her exemplary research project.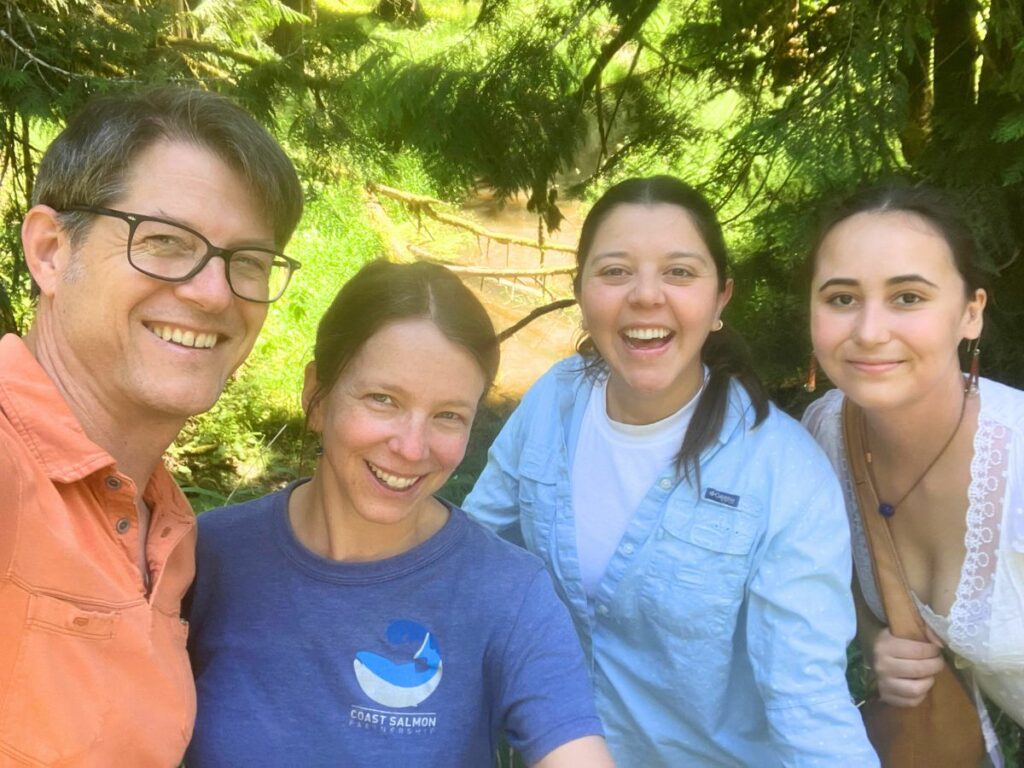 A Prism of Queries: Guiding Questions
Tida's research project delved deep into assessing the feasibility of collaborations between WWT and vineyards in the Walla Walla River Basin, focusing on dry farming methods. A dry-farmed crop is irrigated once or not at all. The guiding questions of her research included:
What makes dry farming successful in the Mill Creek region?
If dry farming is successful in the Mill Creek region, are there opportunities for WWT-Vineyard collaborations in the rest of the Walla Walla River Basin?
Are there other strategies for enhancing flows in Mill Creek?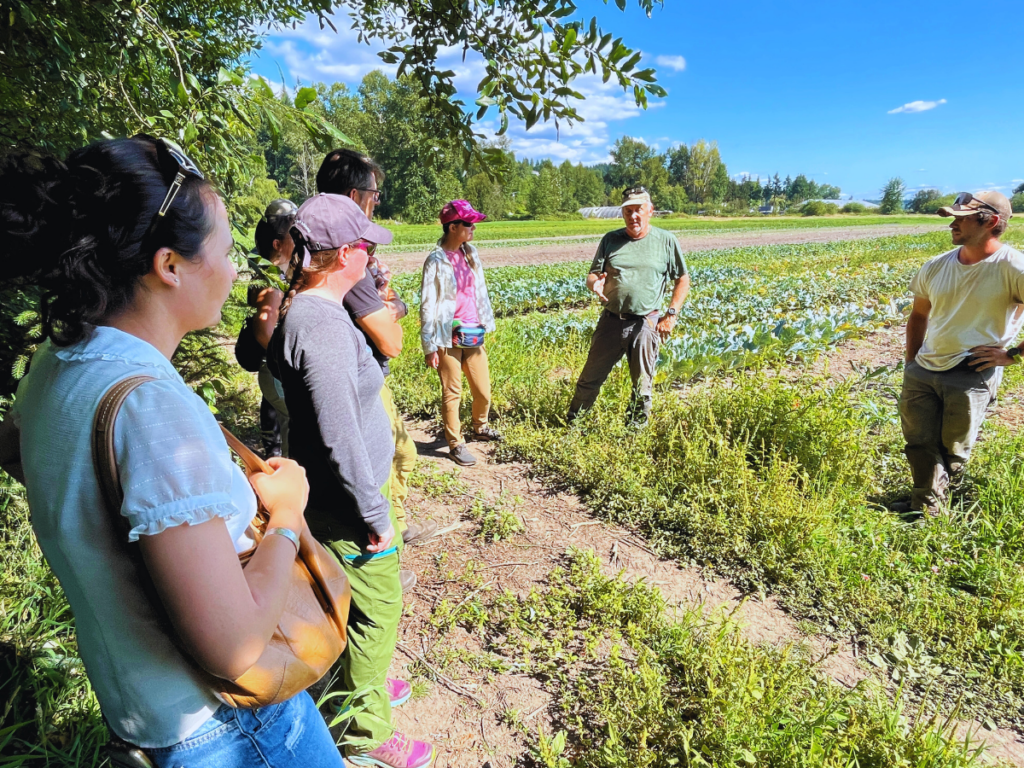 The Mill Creek Factor: Qualities Conducive to Dry Farming
One of Tida's most enlightening findings pertains to the Mill Creek region itself. She identified specific geographical and climatic factors that make this area particularly conducive to dry farming. Her research may offer a roadmap for other regions considering the adoption of water-saving agricultural methods.
In-Depth Exploration: Process and Findings
Through extensive online research, and based on her past soil science classwork at Stanford, Tida explored each of her guiding questions:
Her analysis showed that higher elevation, soil composition, and micro-climates in Mill Creek are particularly suited for successful dry farming.
She identified potential areas within the Walla Walla River Basin where WWT-Vineyard collaborations might be implemented, though many other places don't share Mill Creek's characteristics.
She investigated whether switching sources of water from surface to groundwater might help flows in Mill Creek. The result was a list of potential source switch projects.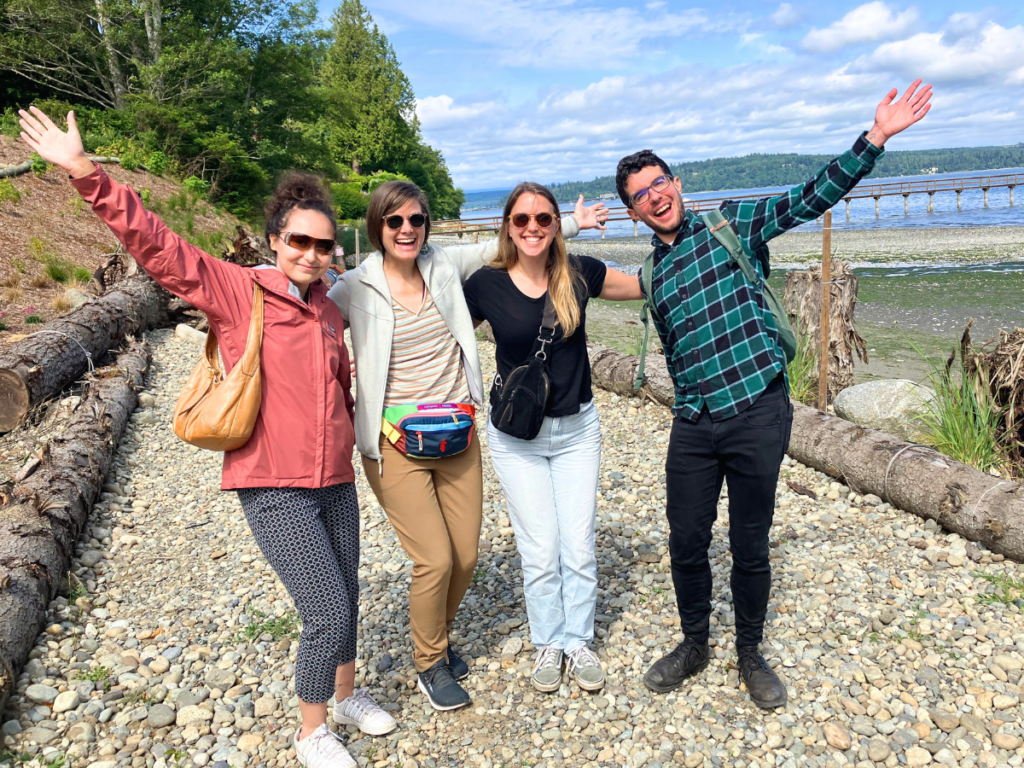 Paving the Way: Recommendations for Future Work
Tida concluded her internship with concrete suggestions for the continuation of our research:
Launch pilot projects to empirically test the feasibility of WWT-Vineyard collaborations.
Determine whether the list of potential source switch projects that she identified have valid water rights and are feasible.
Building on Tida's Legacy
We are now looking at adding additional source switch projects in the Walla Walla River Basin thanks to Tida's findings. As Tida heads back to Stanford to continue her academic career, her contributions will help us achieve a sustainable freshwater future. Thank you so much, Tida!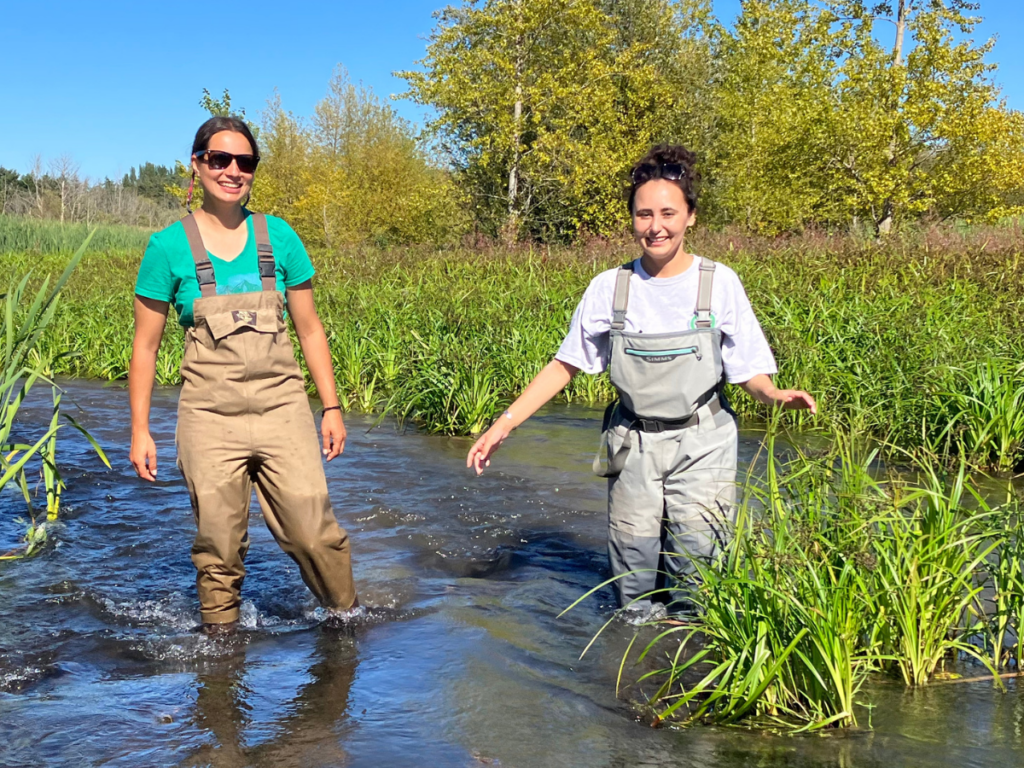 We are grateful to The Bill Lane Center for the American West at Stanford University for partnering with WWT and bringing high quality candidates to our organization who significantly enhance our work. Each summer we engage a student looking to grow their career in water conservation and gain firsthand experience in the water resources profession.
In previous years, these students have researched topics such as upland forestry management and floating photovoltaics. Their research interests and skills expand our knowledge and allow us to explore new topics while focusing on our main projects. Stay tuned as we take steps to turn Tida's research into actionable plans!
---
Featured photo from left: WWT Sustainable Waters Intern Tida Rau with WWT project managers Hannah McDonough and Sarah Dymecki during a tour of 21 Acres.