Author: James Kraft, Executive Director
In case you missed it amid all the headlines of wildfires, heat domes, and reservoirs drying up around the world, here in Washington our Department of Ecology declared a drought emergency in 12 counties on Monday. The rest of the state is under a drought advisory. This drought will be hard on Washington's fish and we're working to reduce its impact.
A heatwave in May–one of the hottest in the past century–melted much of our snowpack and it continues melting quickly. This is the second time in three years that an unusually hot spring has thawed our snowpack too early.
These conditions can be lethal for salmon. Stream levels can drop so low that fish are blocked from upstream migration and the water can get too warm for their survival. We know the huge toll this can take on salmon. That is why our team is working with local partners to leave as much water as possible instream to support salmon during this time of need.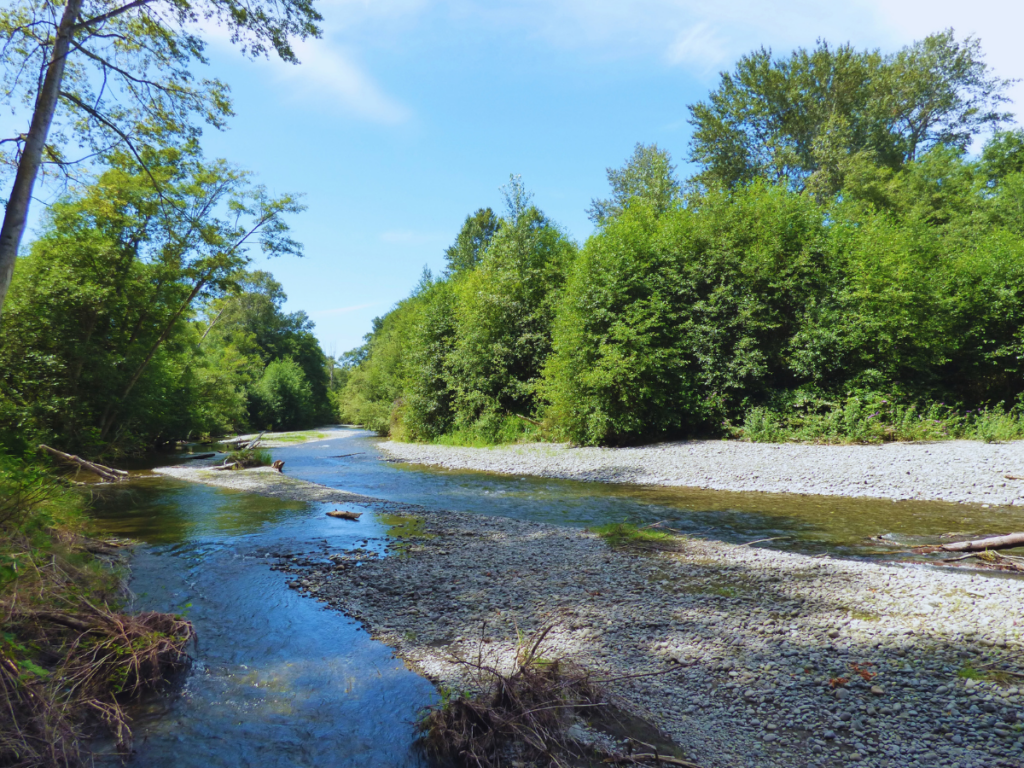 What are we doing to mitigate these impacts? Using an approach called dry year leasing, we are working with farmers to reduce the amount of water used for irrigation and keep water instream for salmon. In the Dungeness River in 2019, for example, our emergency agreements with 20 farmers resulted in irrigation water for 1,350 acres being kept instream during the worst of the drought!
This work is easier said than done. When it becomes clear that we're in a drought, there's little time to secure funding for farmers and activate agreements, which leaves salmon at risk. That is what we are trying to do now and why our supporters and partners are so important. Their support allows us to act quickly to keep rivers flowing.
Want to help us restore and protect healthy streams and rivers? Make a tax-deductible gift today! Every donation makes a difference as we continue working to reduce the impacts of climate change on Washington's fish, farms, and communities.