Our people here at Washington Water Trust are the key to our success. Passionate, driven, knowledgeable and down-to-earth, they are out there working in communities around the state building the shared goals and relationships necessary to restore Washington's rivers, streams & fish habitat and create a sustainable freshwater future for the state. Over the past year, we are thrilled to have added three new fantastic staff members: Sarah Dymecki, Nicole Gutierrez and Aiman Shahpurwala who have each kindly taken a moment to share their interests, experiences and roles at WWT.
Sarah Dymecki, Project Manager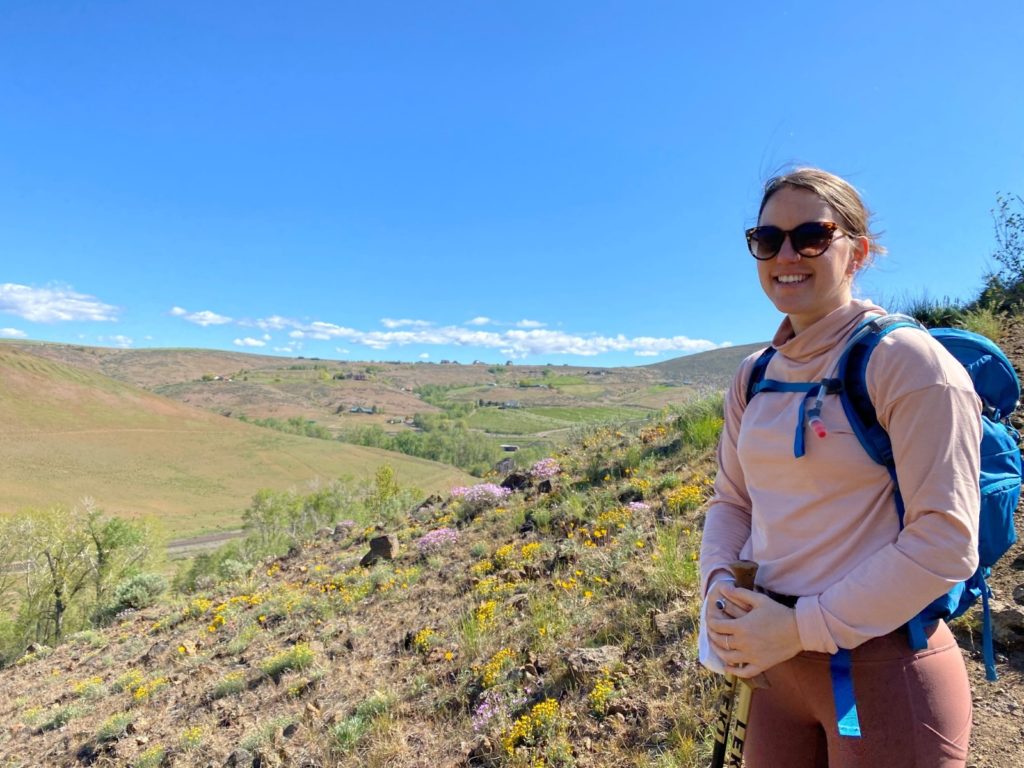 Hi Sarah, let's dive right in, what attracted you to WWT?
Water has always been a large part of my life, whether it be crabbing in the Chesapeake Bay, recreating in the Charles River, or spending an endless amount of time in the ocean every year. It's been an aspiration of mine to be in a position where I can actively conserve and protect water resources and aquatic ecosystems. One thing I really like about WWT is that the organization approaches the challenges facing Washington's freshwater through multiple lenses: fish, communities, landowners and others. I'm excited to be a part of an organization that shares my passions and thinks creatively about the long-term enhancement of streamflows for many.
What are you working on at WWT?
I am focused on the Walla Walla basin in southeastern Washington, working with landowners and other partners to develop water transactions that enhance instream flows. I also participate in the collaborative watershed planning initiatives taking place in the basin to help identify and develop the projects with the most benefit to fish, farms, and people.
Walla Walla – what a beautiful area! What has it been like working in a location that is new to you?
It has been very exciting to learn about the Walla Walla basin over the past year. Eastern Washington in general is incredibly different from where I spent most of my years on the east coast. While the pandemic has limited the amount of travel and landowner engagement I've been able to have so far, being able to be part of the Walla Walla Water 2050 Strategic Planning Process has essentially been a crash course in understanding the complexities of this area. I have gotten to put faces to names, virtually of course, and learned about the challenges facing streamflows, fish, and growing communities in this part of the state that WWT is seeking to address. Needless to say, I'm looking forward to getting out of my office here in the near future and further exploring the basin I've already gotten to know pretty well!
It sounds like you have been able to draw from some of your previous experiences to quickly adapt in Walla Walla. Tell us about what you were doing prior to joining WWT?
Prior to joining WWT, I was managing a Dolphin & Marine Conservation Project in Zanzibar, Tanzania. There, I partnered with local community and research partners to monitor dolphin behavior and create a sustainable economic opportunity in place of the harmful dolphin tourism industry existing on the island. I created Kizimkazi Ethical Dolphin Tours, a conservation eco-tour, to support a growing number of ethically certified boat drivers in the Village of Kizimkazi. The benefits generated for the boat drivers, dolphins, coral, and the local economy through this project is similar in many ways to the multiple benefits that WWT strives to achieve for Washington's rivers, salmon, and water users. I'm happy to take lessons learned in community engagement, outreach, and collaboration in Zanzibar, and apply them to my work half a world away here in Washington.
Now the important stuff, what are your hobbies outside of work?
I absolutely love to cook. It's a huge stress reliever, but I get the added benefit of giving others enjoyment through food. Hiking, gardening, and swimming are also some of my favorite afterwork activities.
Nicole Gutierrez, Project Associate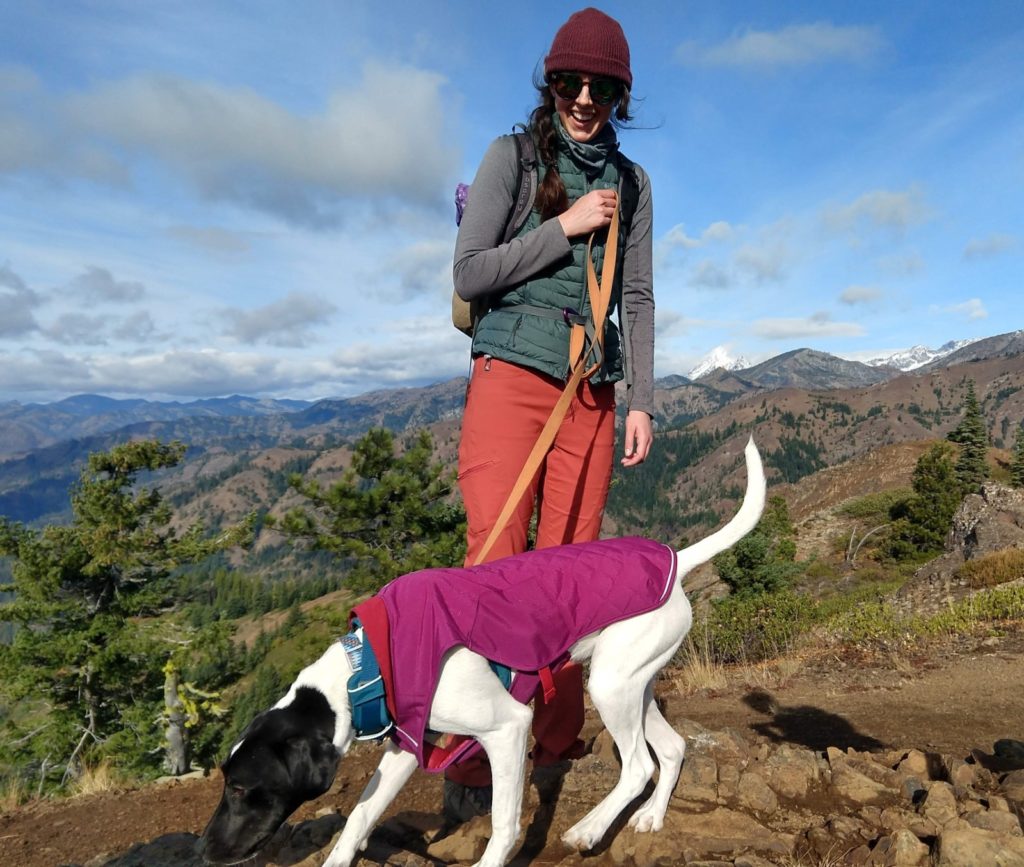 Hi Nicole, thank you for taking a few minutes to tell us a little about yourself – what brought you to WWT and why do you think WWT's work is important?
I came to WWT with a background in conservation biology and aquatic ecology, and experience in community engagement and outreach. Working at WWT has allowed me to utilize my education, experience, and passion for the environment towards achieving our mission of restoring rivers for salmon and our communities. It is a challenging position and I have a lot to learn about the complexities of water law, but am driven by the importance of the work. Water is a finite resource that is becoming scarcer, so what we are doing at WWT is ensuring a better future for generations to come.
What are you focused on at WWT?
A few projects I work on include managing a water bank called the Dungeness Water Exchange on the Olympic Peninsula, running outreach efforts for our Recycled Water Project in the Sammamish Valley, and supporting the development of the Dungeness River Off-Channel Reservoir in the Dungeness basin. All are extremely different projects but what connects them is their potential to restore flows in rivers and streams and support healthy salmon populations.
You joined WWT during a pandemic. That could not have been easy. What has it been like trying to build relationships and partnerships in this environment?
For the Recycled Water project in particular, we have had to get creative in our outreach plans. Many of the traditional modes of outreach are no longer available to us so we had to adapt to low/no contact strategies. For example, we are launching a project website that will focus on educating consumers on water-sustainable growing practices: www.rewaterwa.org coming soon to a computer or phone screen near you!
For those times that you have been able to get out and about for your work, what has been your favorite place to visit?
I love every opportunity I get to go out to the Dungeness on the Olympic Peninsula. It is wonderful to meet the people I work with on a daily basis and gain a deeper appreciation for the water we are protecting there.
While getting to explore the Dungeness for work doesn't sound all bad, what do you like to do in your free time?
I love practicing my botany skills on hikes or backpacking trips (very useful during berry season), trying out new recipes in the kitchen, cross-country skiing, kayaking, and doing anything with my dog who was recently adopted and demands a lot of attention.
Aiman Shahpurwala, Data Analyst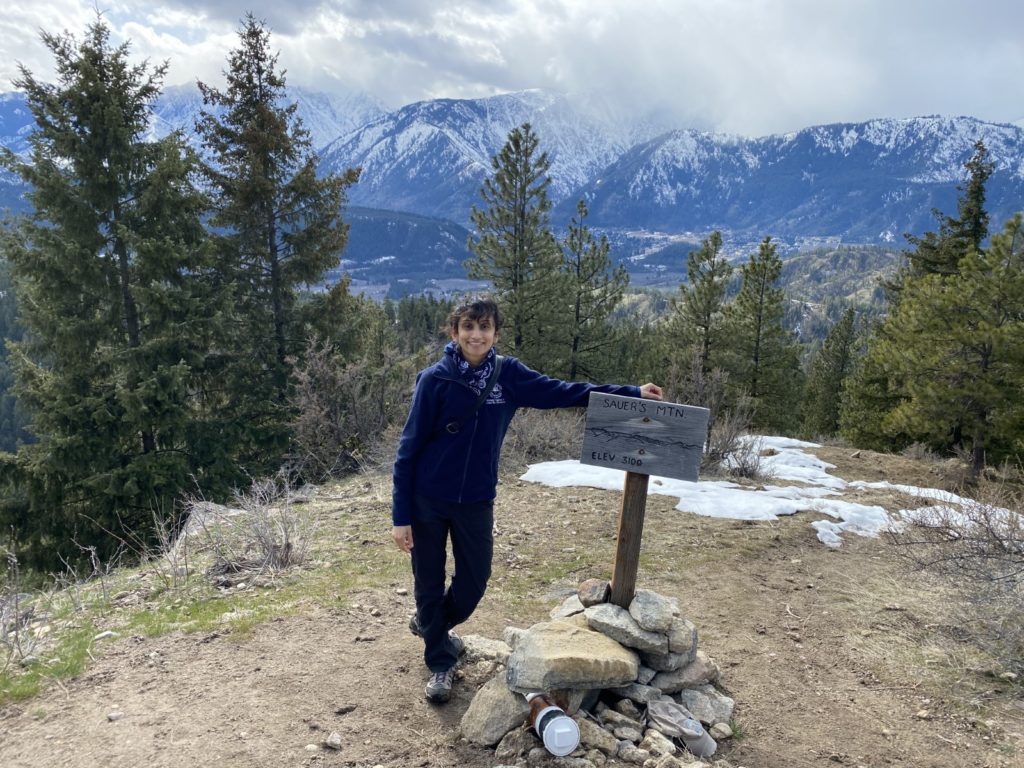 Hello Aiman, where are you from and what brought you out to Washington?
I am from Michigan and currently live in Seattle. Aside from the job and the great team of people at WWT, the beautiful nature and diversity of the city brought me here. I moved to Seattle in July 2020 and am really enjoying it thus far!
Tell us more about your job. What are you doing at WWT?
I am the Data Analyst which is a new position at WWT. I am helping the organization to better measure, evaluate, quantify and communicate the impact of its freshwater restoration work. Basically, I'm using data to help tell the story of WA's invaluable river systems and the communities that depend upon them.
That certainly sounds like a worthwhile challenge – what made you want to be the Data Analyst at WWT?
Climate change in combination with the PNW's ever-growing population is putting an incredible amount of pressure on Washington's precious water resources. It is my goal to help mitigate for the adverse effects of these changes, such as drought and the decline of our fisheries, by joining a group people invested in protecting our freshwater resources. The WWT team is full of motivated and dedicated professionals looking to make a difference in the world and I am so happy to be a part of it.
What have you enjoyed most so far about your new position?
I'd have to say that so far I have most enjoyed the times that I have gotten to collaborate and work with partners. I am very community oriented and love working in teams towards shared goals. I believe that we are all in this freshwater conservation effort together and working together will make us stronger. This is why I enjoy working with partners and the local communities towards keeping our rivers resilient and the fish coming back. I am looking forward to engaging with all of Washington's communities to support our precious river systems and improve habitat for vulnerable fish populations.
What do you enjoy most outside of work?
Yoga, biking, hiking, swimming, and enjoying all the beauty that Washington has to offer!
Swimming! Have you gotten to take a dip in any Washington rivers yet?
Yes! My favorite Washington river experience so far has been jumping off large woody debris with friends into scour pools in the Satsop River and tubing over the small, but fun, rapids!