Our Approach
Working together to ensure water for all
There are innumerable demands on the water in Washington's rivers and streams. Households, cities, businesses, and farms need freshwater to operate all year long. Recreationalists, fish, and wildlife depend on water being in the right place at the right time to sustain them. All too often the interests of these groups compete with one another – and conflict ensues.
So how do we find the balance?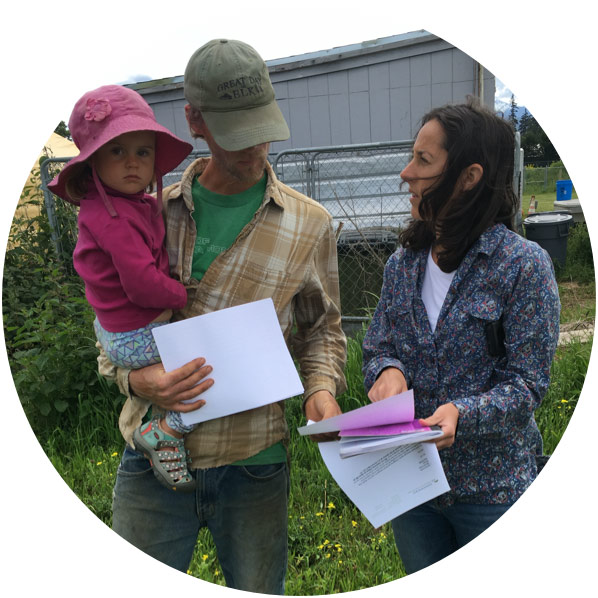 Collaborative ApproachWe engage all water stakeholders for collective buy in.

The most important factor in our work is ensuring that everyone who needs to be heard has a seat at the table, and that no group is favored over another. We work with agricultural producers, conservation districts, irrigation districts, land trusts, landowners, legal experts, state agencies, tribes, and others, because we know that when people participate in the process, they are much more likely to buy into the solution. And when everyone collaborates, ideas are more likely to turn into action. Our team works hard to understand and respect all cultures, values, and traditions. We draw out shared interests and build on them, creating solutions that are less costly, more equitable, and broadly supported.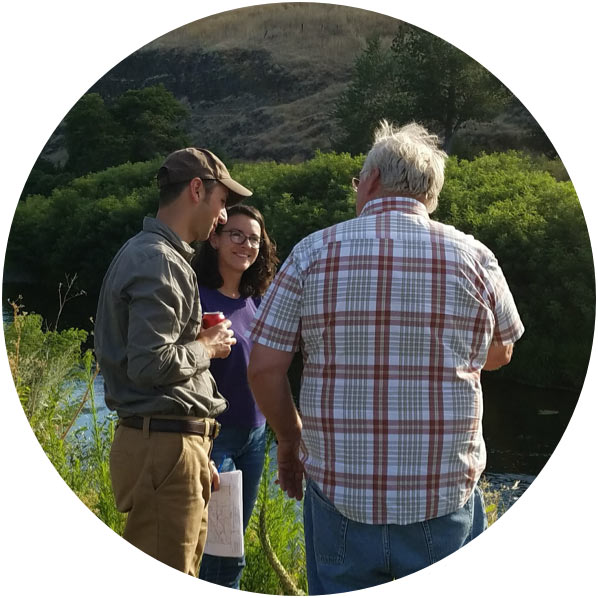 Creative PeopleOur team crafts smart, evidence-based solutions

We definitely take sides when we approach an engagement. We take the side of science; our work begins and ends with evidence. We deeply value creativity because experience shows that out-of-the-box thinking solves problems that conventional methods simply can't. And we always favor perseverance and ingenuity over litigation. When it comes to securing Washington's water supply, our only agenda is producing durable solutions to historically stubborn, intractable water challenges.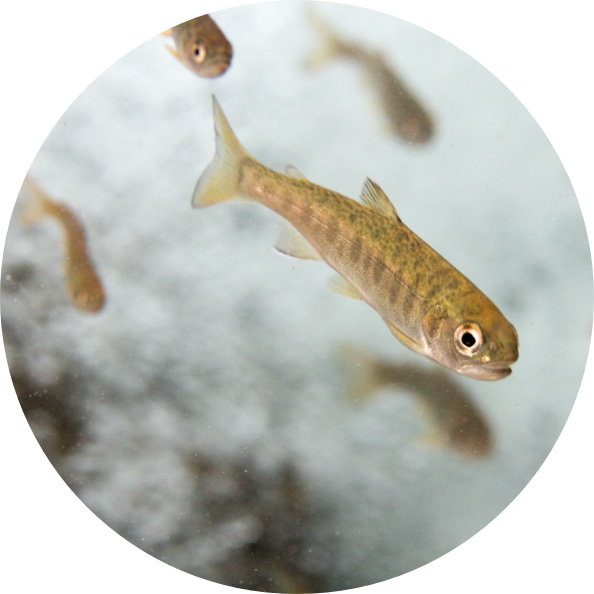 Transformative OutcomesWe create lasting change for a rapidly changing world

We have been restoring water to Washington's rivers and streams for more than 20 years. While that may seem like a long time to some, our sights are set on a much longer time horizon: forever. The world is changing at an ever-quickening pace and we must adapt solutions to our dynamic world. Climate change is wreaking havoc with what used to be fairly predictable weather patterns in our state. Dwindling water supplies are further burdened by steady population growth. It's getting increasingly difficult to sustain the healthy, resilient communities – both human and natural – we all value. At WWT, we aren't interested in wasting time or money on solutions that won't work – or won't last. Our sights are set on developing pragmatic solutions that last over the long-term and allow all of us to thrive.